Guided hikes in South Brittany and Loire-Atlantique
Our exclusive guided hikes will take you on a journey through the breathtaking landscapes of Southern Brittany and the Loire-Atlantique region.
With a passionate hiking guide, live an intimate and authentic experience and discover the magnificent and wild coastline, the mysterious Brière regional nature park or the intriguing craft of the salt worker. Put on your walking shoes, let the guid take the wheel while you recharge your batteries in the heart of a perfectly preserved nature. Choose one of our itineraries or discover our selection of the most beautiful sites in South Brittany and Loire-Atlantique.  Let us tempt you by our 3 DAYS/4 NIGHTS STAY IDEA.
Discovering the salt land of Guérande (17 km)
With your private hiking guide, set out to explore the enigmatic salt lands between Guérande and Batz-sur-Mer. Get to know the profession of salt workers and understand the internal functions of this intriguing ecosystem where men and nature have coexisted in harmony for centuries. Also discover authentic small salt-marsh villages whose inhabitants still maintain and operate the marshes to this day. In the space of a few kilometers you will completely change the landscape and find yourself on a magnificently wild coast made of small secret coves and flower-covered cliffs.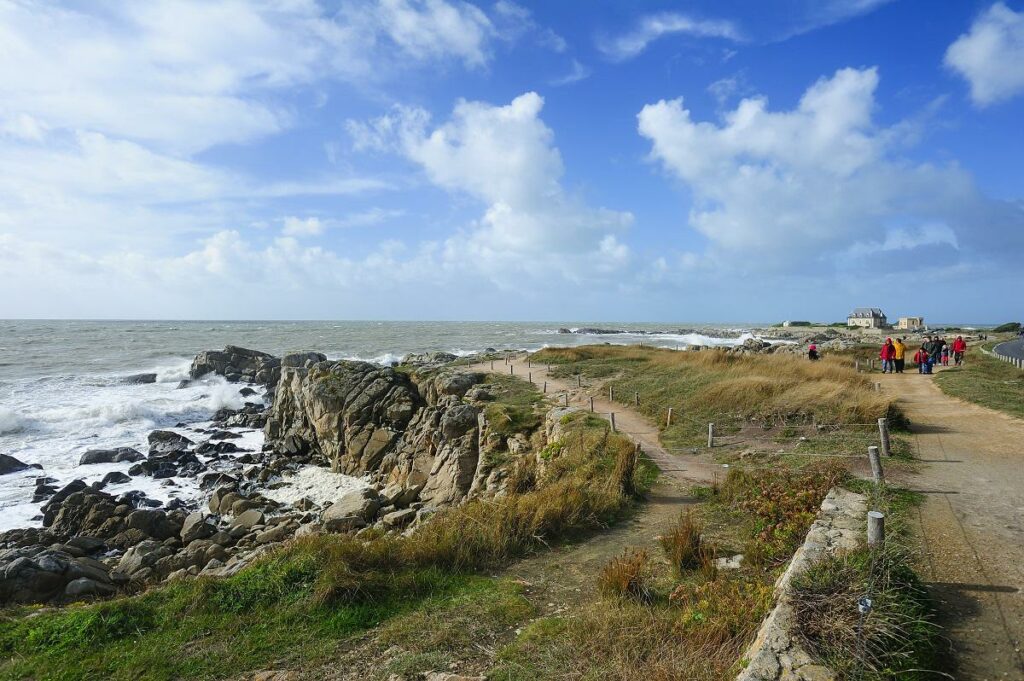 Hiking tours to discover the open sea and oyster beds (15 km)
With your private hiking guide, discover the northern tip of the Loire-Atlantique department around the charming little town of Mesquer. Here, the salt marshes give way to the oyster and mussel farms which have made this region famous, with oysters from Mesquer-Pen Bé and mussels from Dumet Island. From April to September, equip yourself with a pair of binoculars to observe the barnacle geese that stop over during their long migration to indulge in the joys of fishing.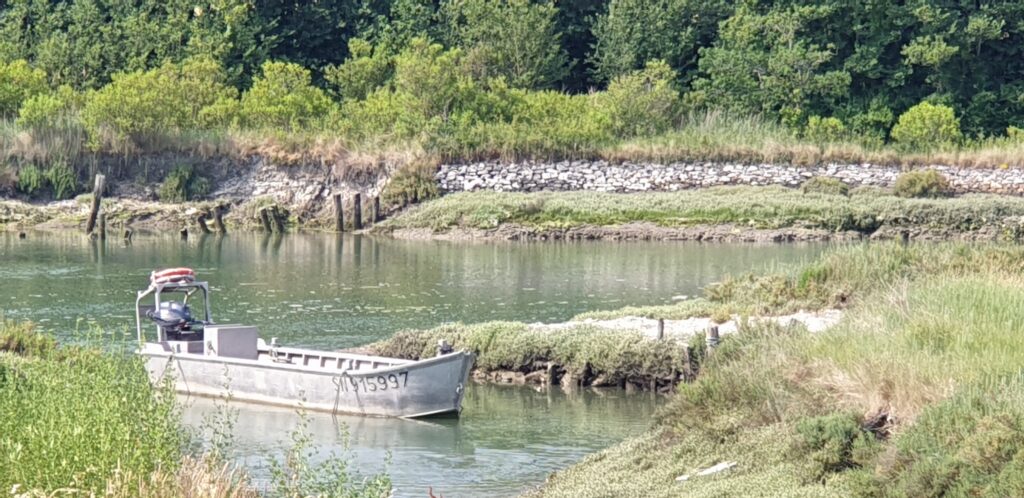 Hiking trail to discover the Briere, one of the most unique wetland ecosystems in the world (17 km)
With your private hiking guide, walk the small and winding paths between the hundreds of canals in the Brière marsh. The inhabitants of this territory have been profiting for centuries with respect to the resources lavished upon them by their environment, such as peat, reed or morta, a thousand-year-old fossilized wood used today to make knife handles of exceptional quality. 
This ancient territory has given rise to a unique architecture, that of thatched cottages can still be found in the villages of the park or on the nearby island of Fédrun. Quite a unique heritage in France !
STAY IDEA 3 DAYS/ 4 NIGHTS – from 649€ / person
The price includes :
4 nights in a 5* cottage in a double room
3 days of private hikes with a guide
Transfers from the SNCF stations of Saint-Nazaire, La Baule, le Pouliguen, Batz-sur-mer, and le Croisic to your accommodation
Transfers from your accommodation to your M-EXPERIENCES
Optional :
The accommodation of your choice (hotel, gite/cottage, bed and breakfast, camping…)
Breakfasts
Lunches
Dinners
Picnic on request during your trip
The M-EXPERIENCES, nights and additional transfers
The price does not include :
Personal expenses
Tips
Tourist tax